Enjoy the difference being more creative can make.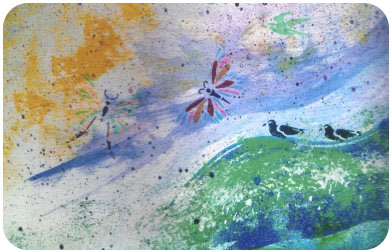 Have you ever wondered what happens to the joyful, spontaneous creativity of 5-year-olds playing? The capacity to get completely absorbed in doing things their own way, unconcerned about anyone else's opinion, pours out of children.
As we grow up we get disciplined not to play and our creativity seems to get stamped out, or at least to go deep underground. Yet you can always retrieve and develop your creativity. Explore this site and you'll find plenty of tips and ideas to help you enjoy doing that.
What might happen if you released your creativity?
Developing confidence in your own capacity to be creative, intuitive and spontaneous can boost your vitality and open a doorway to a new life. Connecting with your imagination can enrich every day. And as you release your creativity you'll see more options than you ever thought you had.

Your unique creative potential is a precious resource.
Galvanising your creative potential can make you feel more alive, enabling you to fulfil your potential. You owe it to yourself to find out how richly creative you are. Activating our creativity is more important today than ever – our creativity is the greatest resource we have to make the world a better place.

So how can you release your creativity?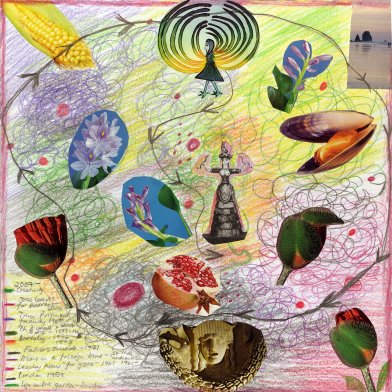 Curiosity and willingness to experiment are powerful tools of creative discovery. There is a lot to try out right here on this site.

Get a taste of how it feels to release your creativity.



Come to a Time for You or a SoulCollage® workshop



Browse some great resources.
Enjoy all the wonderful surprises releasing your creativity can bring you!